The Serra Club of North Columbus held their annual Day of Reflection on Monday, May 7, at the Jessing Center at the Pontifical College Josephinum. Over 30 Serrans and guests heard Fr. Jonathan Wilson, Pastor of Newark Blessed Sacrament Parish, offer two talks on "Living the Life of Christ in Our Daily Lives." During the event, the group visited the recently restored St. Turibius  Chapel for prayer, confession, and Holy Mass.
Just prior to the conclusion of the Mass, Serra North Chaplain Fr. Jeff Rimelspach offered a blessing for officers continuing or assuming new roles in the club.
Serrans listen to Fr. Wilson's homily, expanding on the theme of his presentations.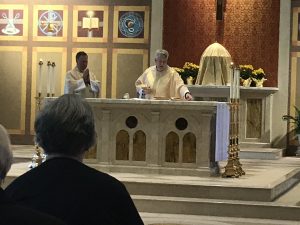 Holy Mass was celebrated by Fr. Jeff Rimelspach, with Fr. Wilson con-celebrating.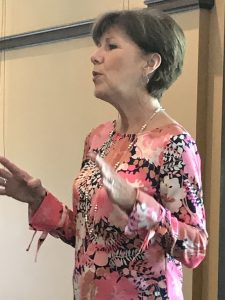 President Rosemary Finneran discusses the day's itinerary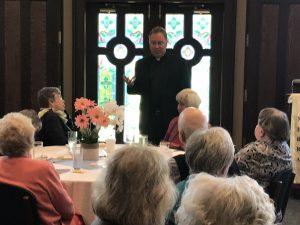 Fr. Wilson answers questions at the end of the day.