Christmas in September!
Over 80 sisters from various congregations gathered at the Martin DePorres Center on Saturday, September 29, to enjoy a festive luncheon in their honor, hosted by the Serra Club of North Columbus. Since it was the Feast of St. Wenceslaus, a "Christmas in September" theme created much festivity!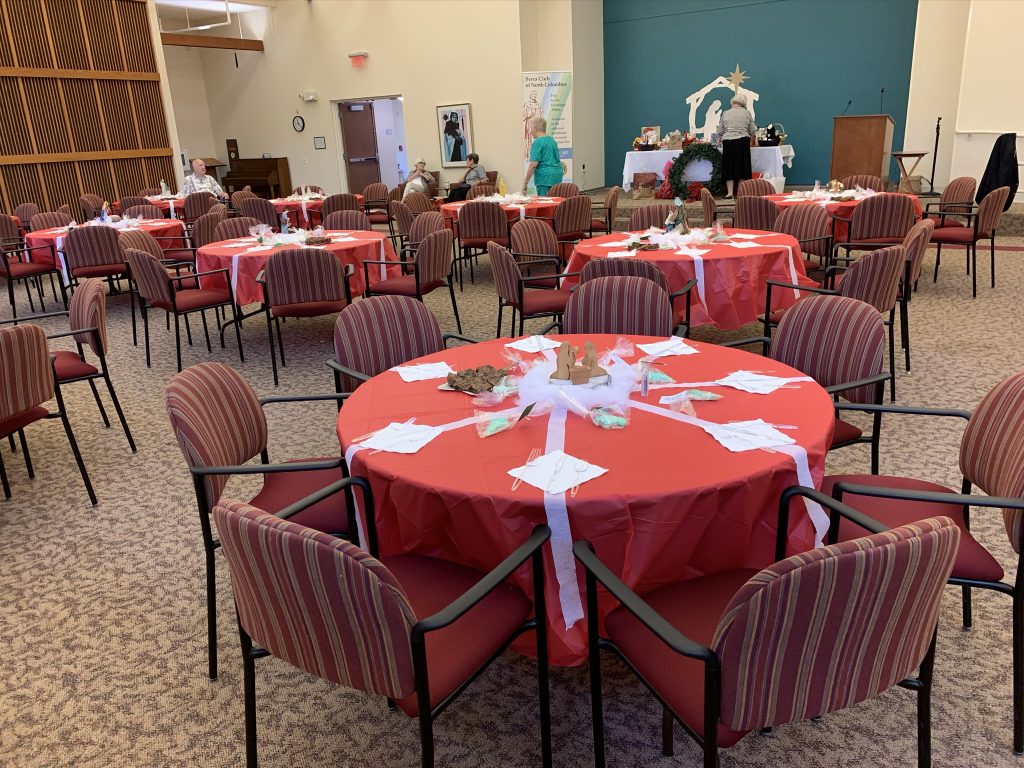 Tables were festooned in red, with creches as centerpieces!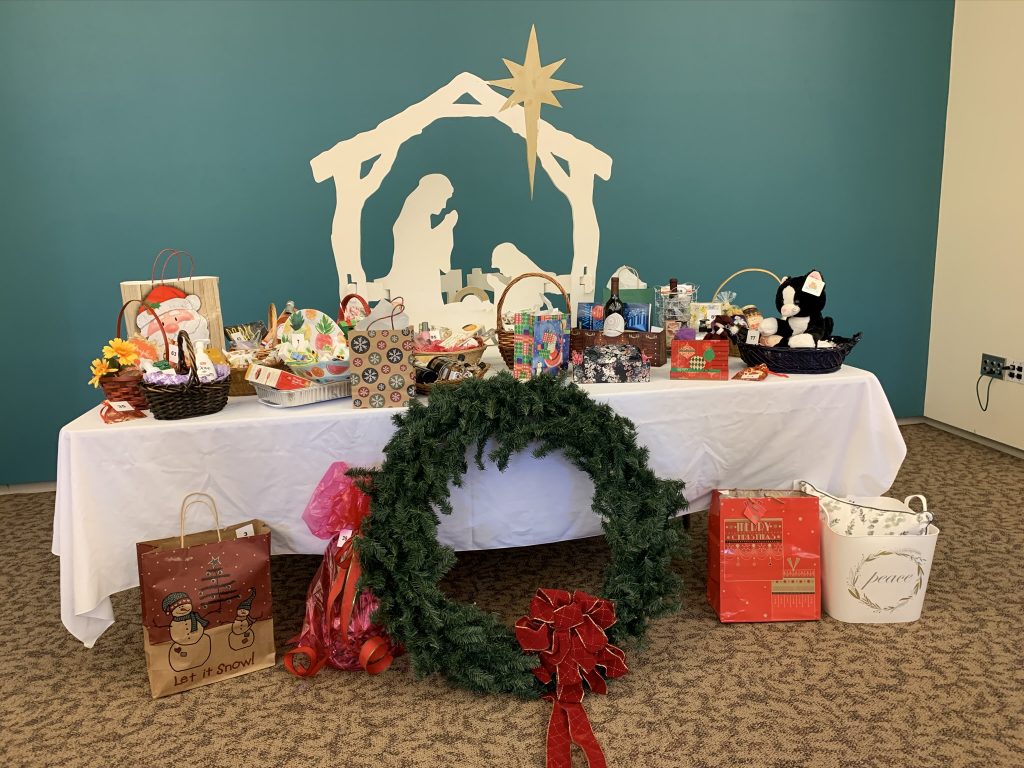 Each sister was entered in a drawing for door prizes.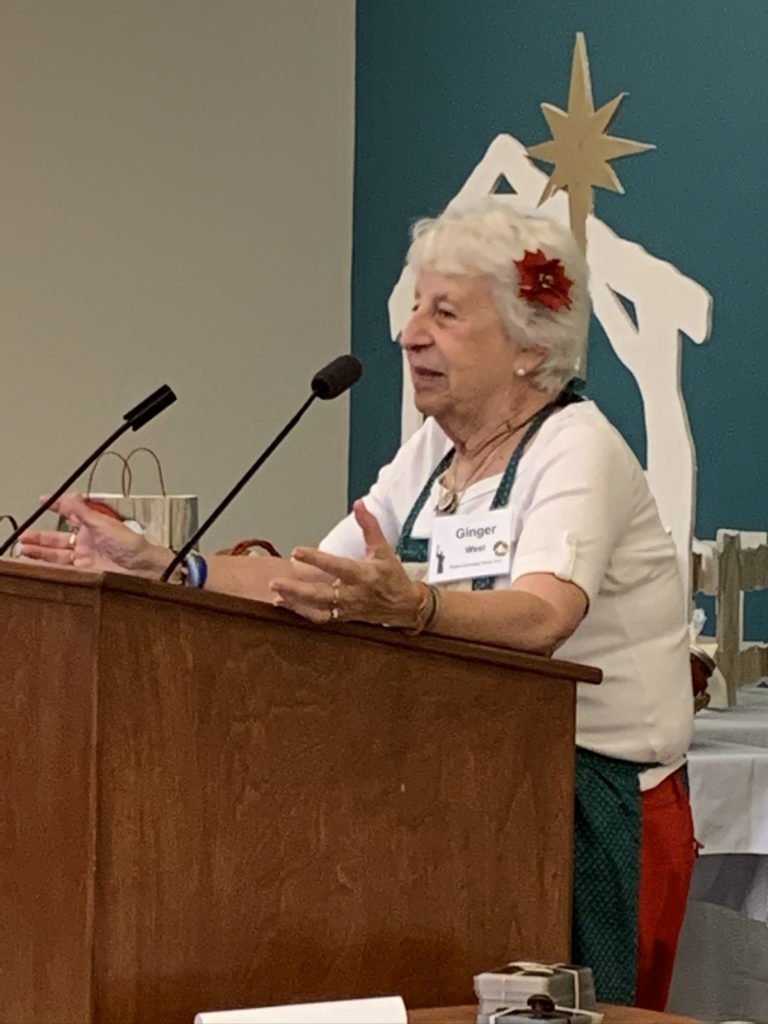 Ginger West MC'd the door prize drawing in her inimitable style!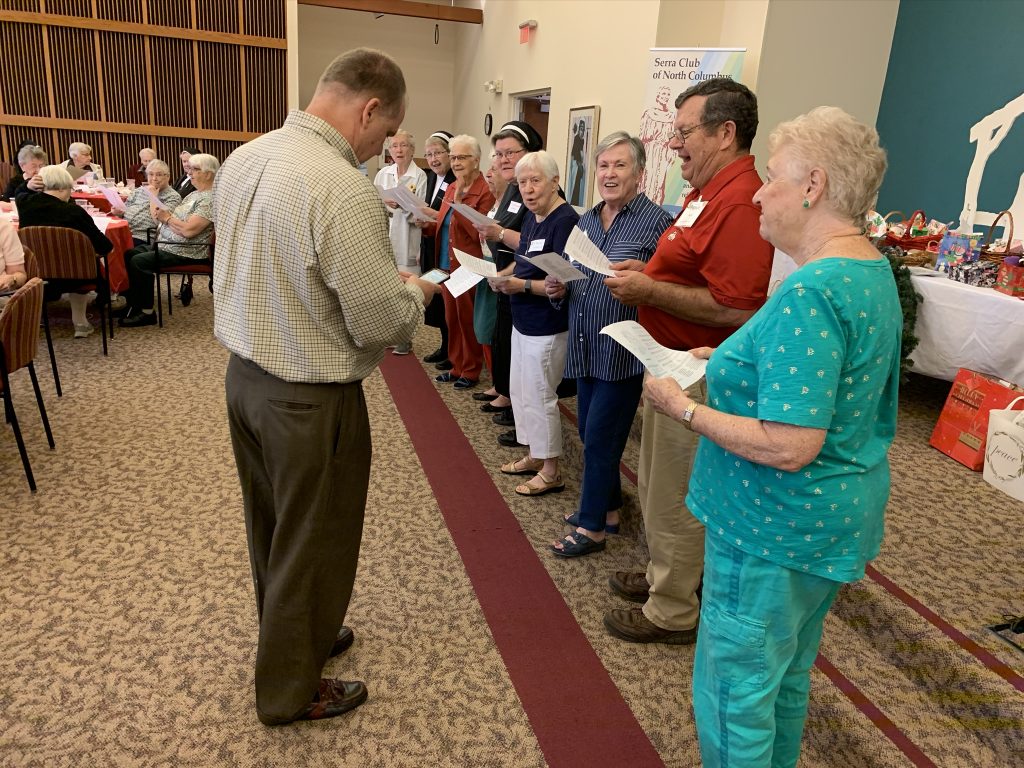 The Serra Club Choir, directed by St. Gabriel Radio's Bill Messerly, led in the singing of "Good King Wenceslaus".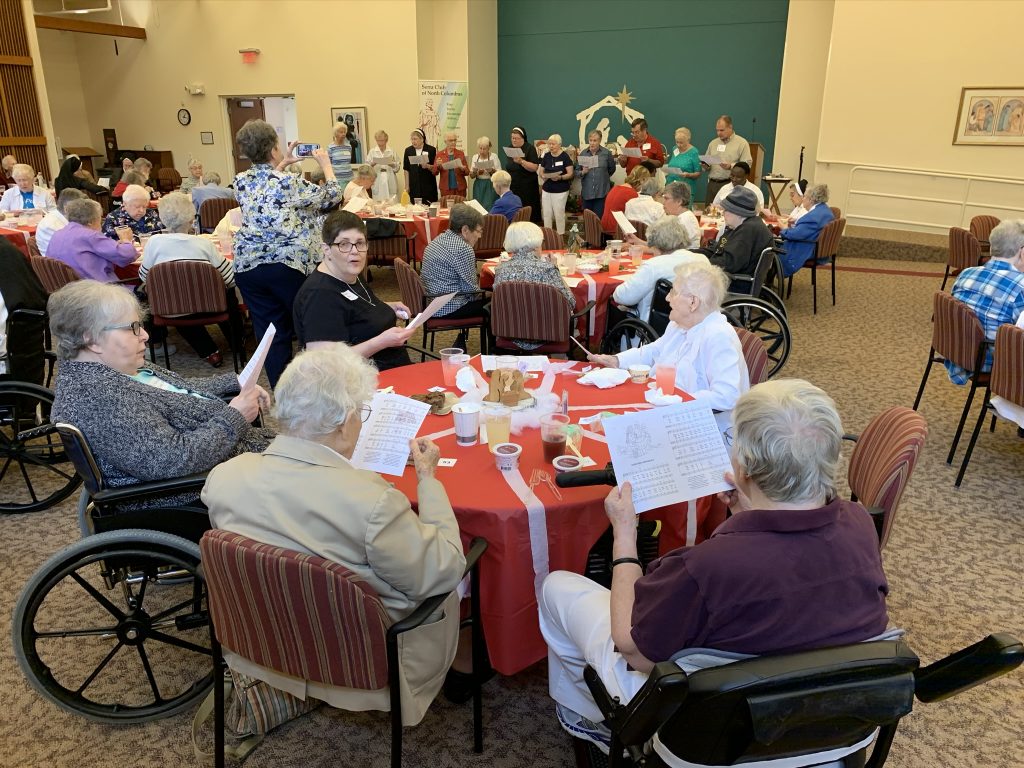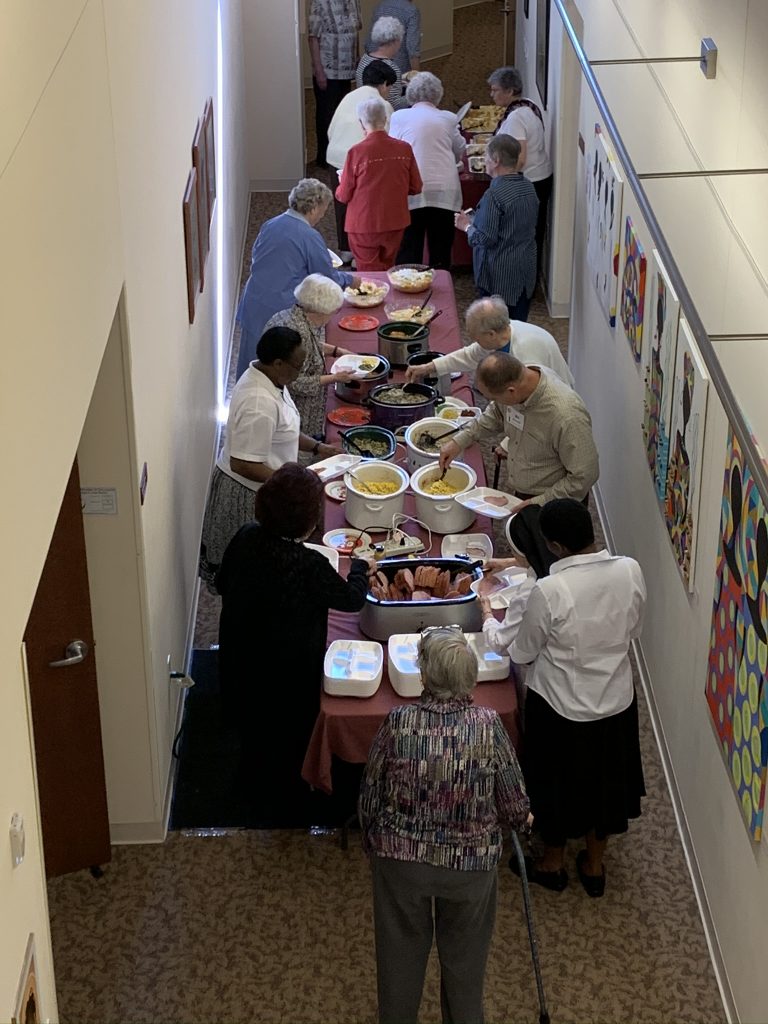 A plentiful buffet of traditional Christmas dinner fare was enjoyed by all!